The "Hotel im Lustgarten" is located in the heart of the historic centre of Ladenburg, an oasis of silence. After thorough rebuilding in 1973 the today's owners, the family "Katzenmeier" have reopened at historical place and continue consciously the old tradition. The best from the past and the demandingly new built have in "Ladenburg" always her place.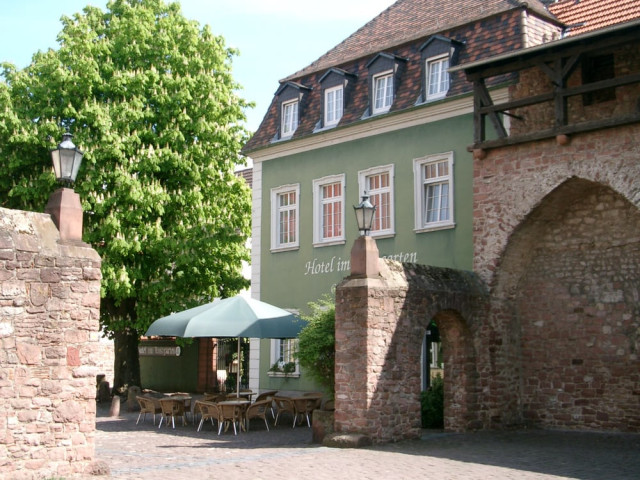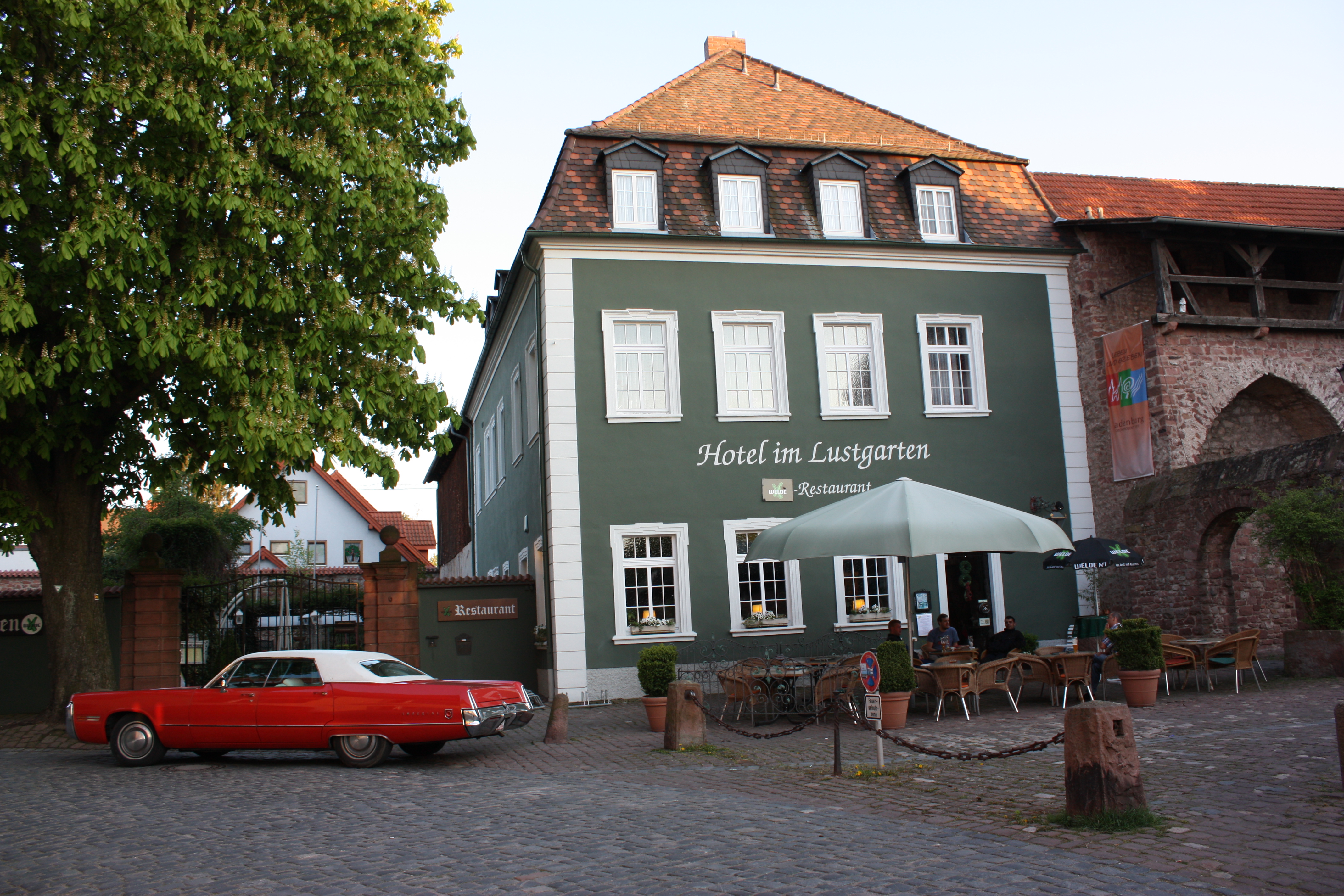 In the evening we spoil you with pleasure in comfortable atmosphere with national and regional kitchen as well as seasonal specialities till 21.30 o'clock. Select wines from Baden and the Palatinate round the culinary pleasure.
The undeveloped outskirt area of the restaurant rescues a true pleasure garden. He is framed from green entwined espaliers and offers by the central location in the historic centre a look at old baroque buildings.

MONDAY – THURSDAY
5:00pm – 11:00pm (kitchen open till 9:30pm)

SATURDAY
5:00pm – 11:00pm (kitchen open till 9:30pm)

FRIDAYS, SUNDAYS & PUBLIC HOLIDAY
CLOSED
FREE W-LAN + Telekom HotSpot

… Or WRITE A FAX.
Fax: +49 (0) 6203 95 16 36