The hotel has 11 double- and 8 single rooms, which are both designed in different styles to make you feel comfortable. Every room is fit with an shower, a WC, a hairdryer and a phone. Almost every room even includes an colour-TV , a safe and a mini-Bar.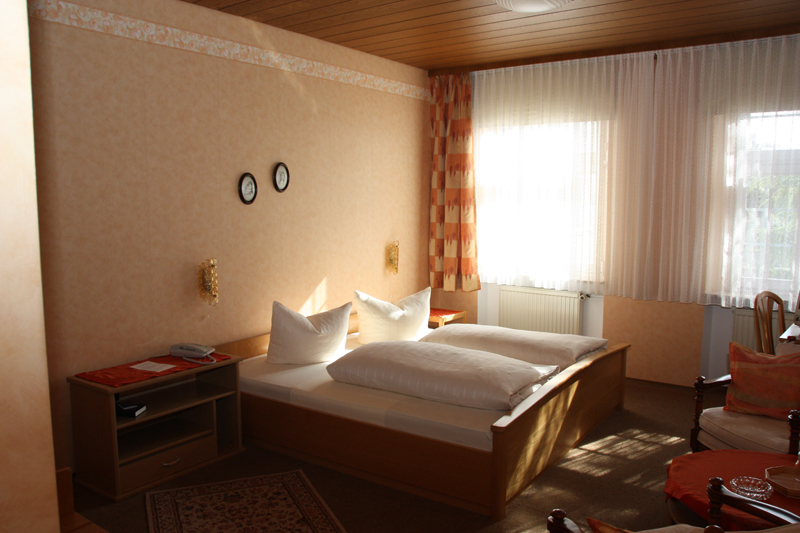 Enjoy the wonderfull sight threw the historic centre of Ladenburg and also the quiet, relaxing atmosphere of our "Hotel im Lustgarten". The price for an single room varies between 50,00 € and 89,00 €, for an doubleroom, its between 70,00 € and 120,00€. (See pricelist 2020)

Please note, that it is not allowed to bring your animals or pets within to your room, the restaurant or to the garden. We look forward to your visit.